Complete timesheets effortlessly
Simple mouse or keyboard driven input makes tracking your time a breeze.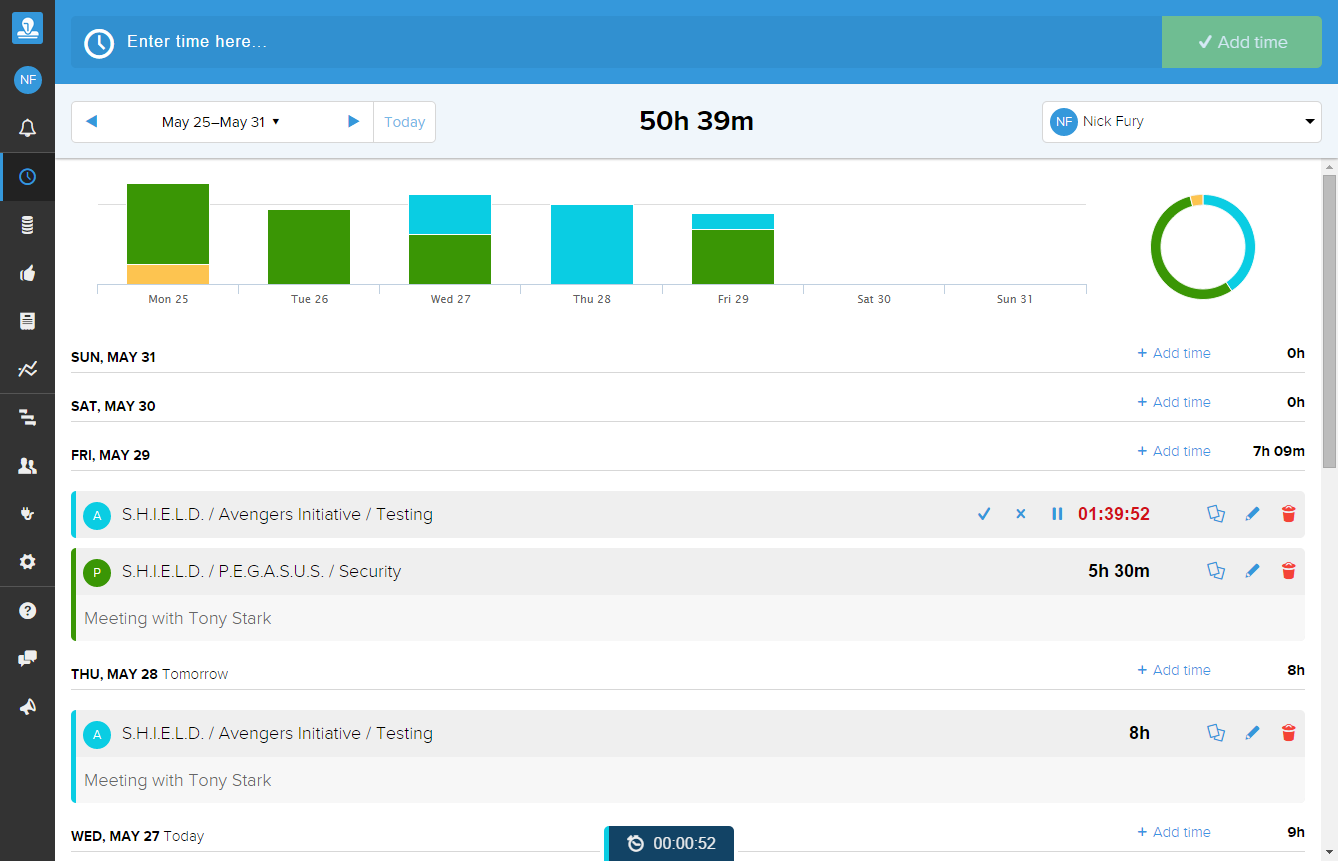 Keyboard or mouse driven time entry
See your team's work-week
Quick-view graphs of your week's work
Track your time to the minute with timers
Quick time entry
Our powerful time entry means keyboard warriors can enter time quickly by typing what they have been doing.
Dont worry if you prefer the mouse, we have you covered with the same power wrapped up in a consistent and easy-to-use interface.

Timesheet reminders
Stop chasing your team and send out automatic email reminders at the end of the week to remind your team (or yourself) to complete your week's timesheet.
And don't worry, we won't nag those users who have a beautifully completed timesheet already!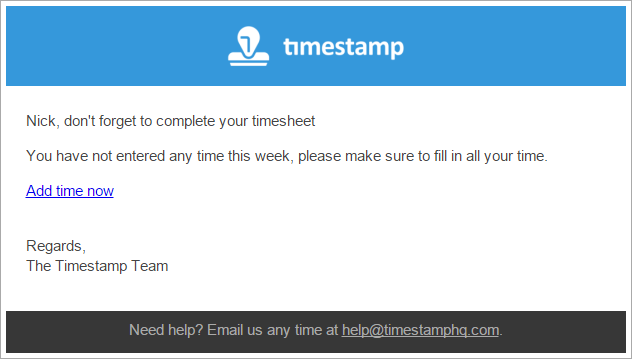 Project and task imports
Use other project management tools like Basecamp? Enable one of our supported add-ons and get automatic import of your projects and tasks.
With automatic import you can continue to use your favourite tools to manage your projects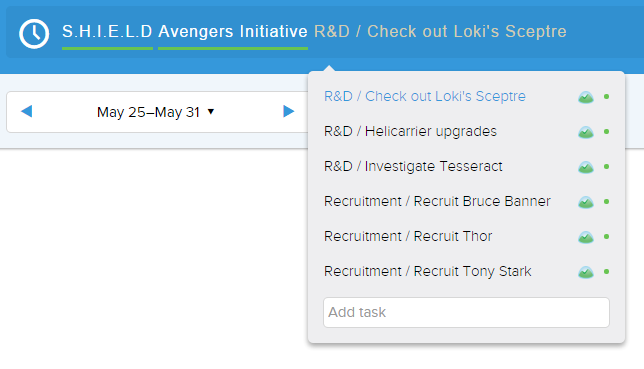 Persistent timers
Start tracking what you are doing on your mobile and finish on your desktop, never lose a billable minute again.
Don't worry if you forget to use the timer, manual time entry is always an option.

Time rounding
Bill in blocks of time instead of to the minute? Round your time entries and ensure you can bill your time accurately.
Choose your desired rounding increment and Timestamp will make sure all your time is rounded up.