Real-time project tracking for you and your clients
One click project tracking that you can act upon, and your clients will love.
Easy cost, revenue and profitability analysis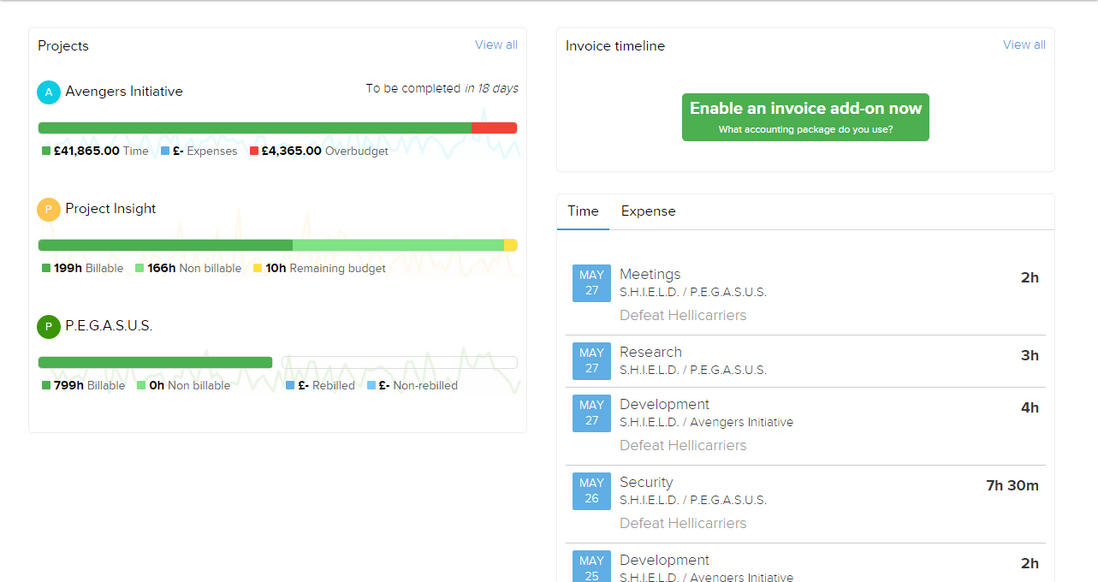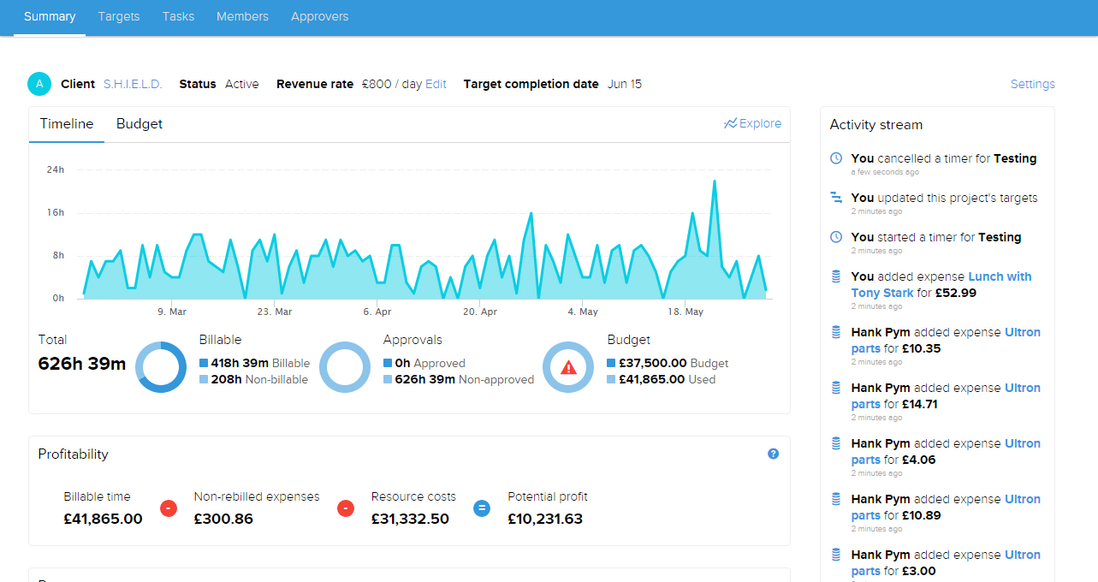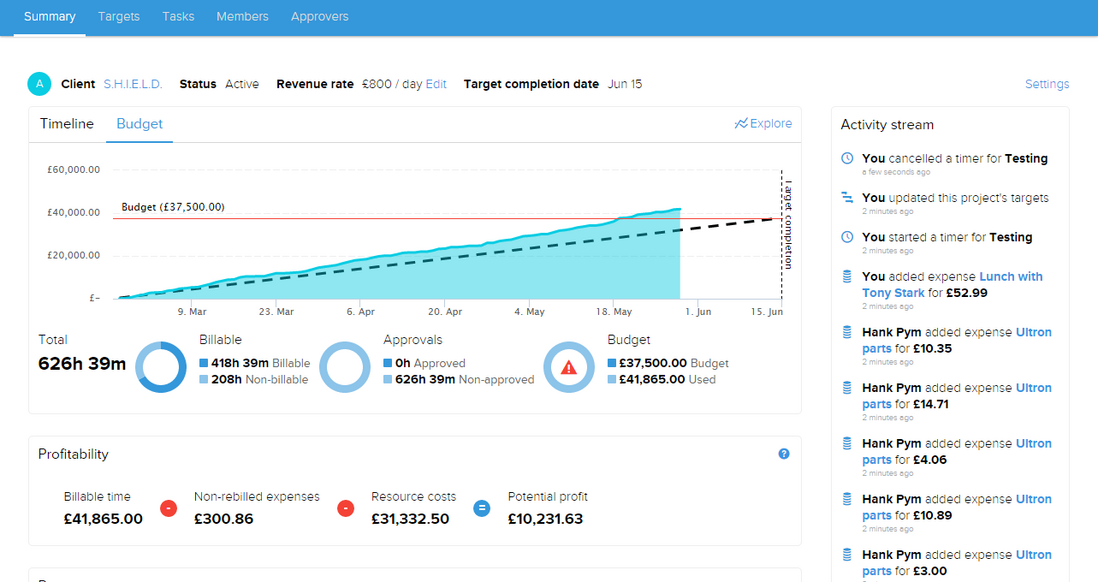 See clearly, at a glance, where your project's at, and where it's going. Watch your budgets, delve in to where you are spending your time and see if you are making money. Read more.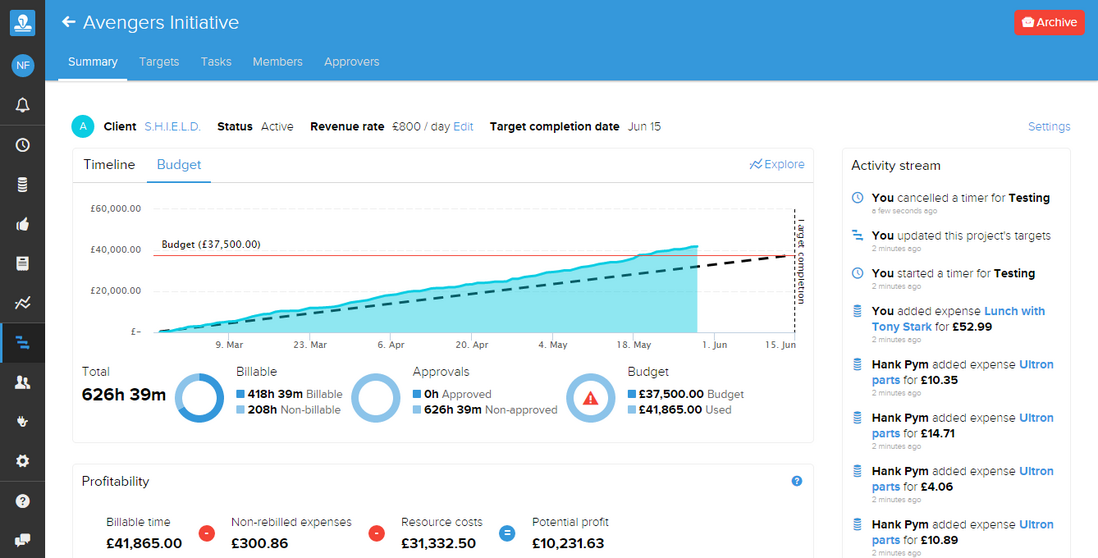 Stop wasting time manually compiling reports for your clients and give them access to a dashboard of their own. They can see in real-time the status of their projects. Read more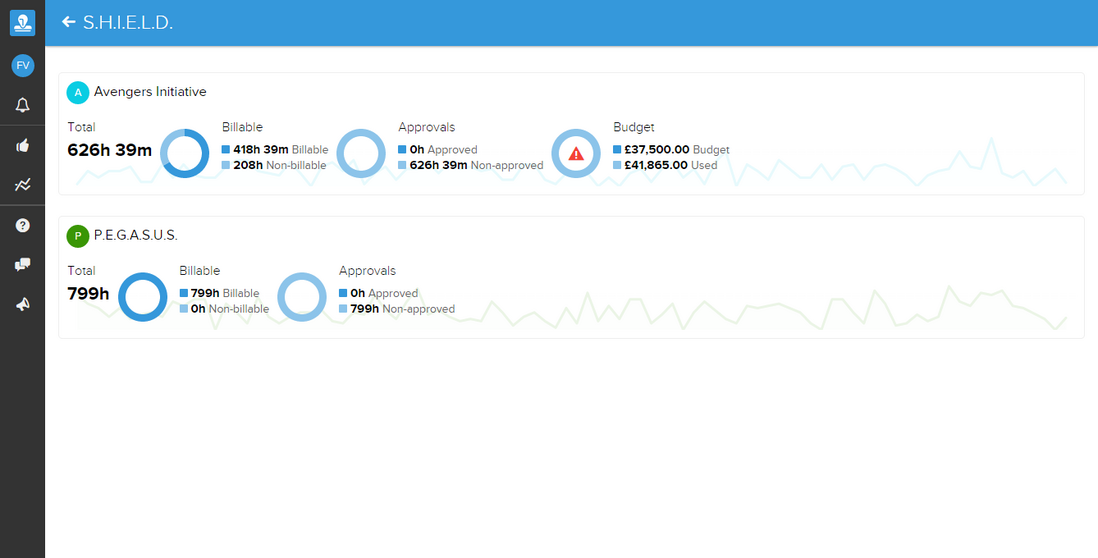 Let's face it, timesheets can be a chore. Making time entry as easy as possible, from any device reduces the burden on you and your team. Simply start typing or use a mouse. Need to track time down to the minute? Quickly start a timer. All accessible from one elegant interface. Read more
Streamline the way your team report their expenses
Track and rebill expenses easily. Bin the paper receipts; simply upload a photo from your smartphone, or scan and attach on your desktop.

Works everywhere
Mobile is a big deal. Timestamp has been carefully designed to work across all your devices so you never lose track of the precious minutes of your day, or forget to add an expense.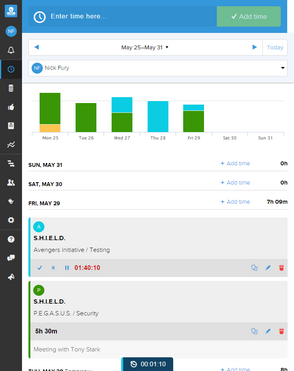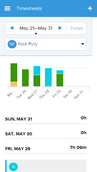 Works well with others
Timestamp never forces you to replace your existing tools. Integrate with popular invoicing, project management, and business intelligence tools. If your tool isn't listed, simply contact us and we'll be happy to consider supporting it.