The FreeAgent add-on has the following features:
Import FreeAgent contacts as Timestamp Clients

Import FreeAgent projects as Timestamp Projects

Import FreeAgent tasks as Timestamp Tasks

Import FreeAgent timeslips as Timestamp Time Entries

Import FreeAgent users as Timestamp Users

Create Invoices from Timestamp time entries and expenses
Enabling the FreeAgent add-on
Navigate to: Add-ons

Find the FreeAgent add-on and click: Enable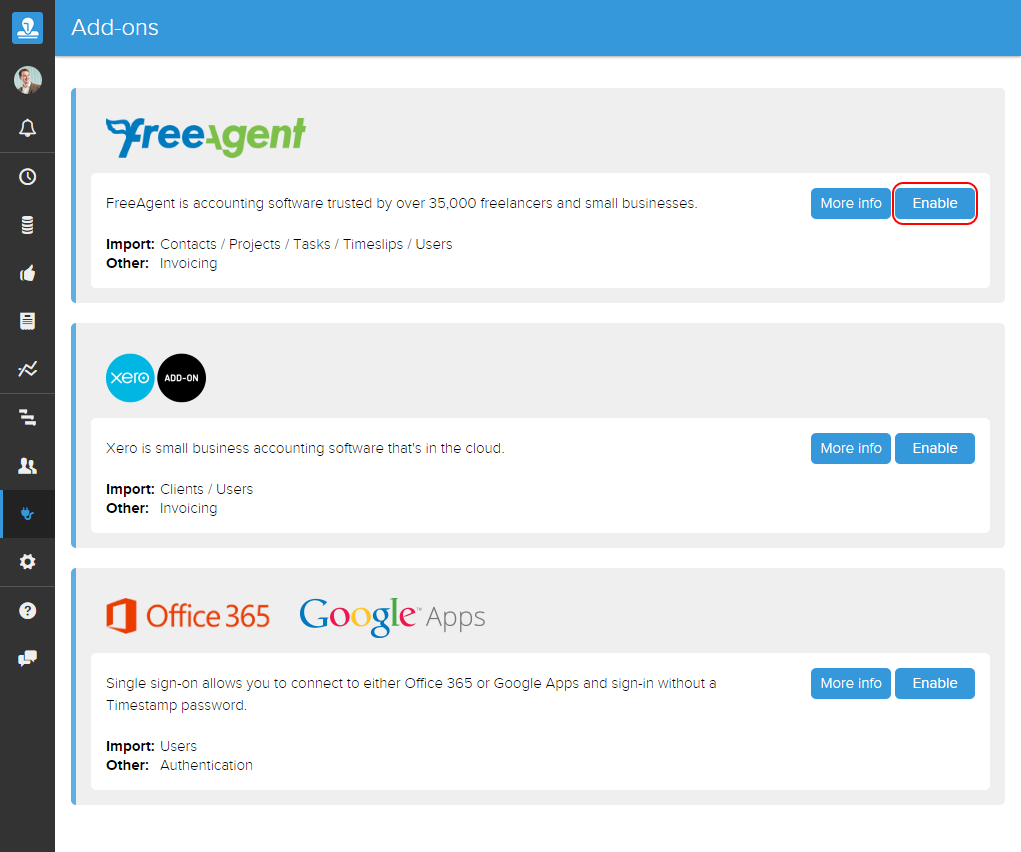 The following pop-up should appear. Sign in to your FreeAgent account: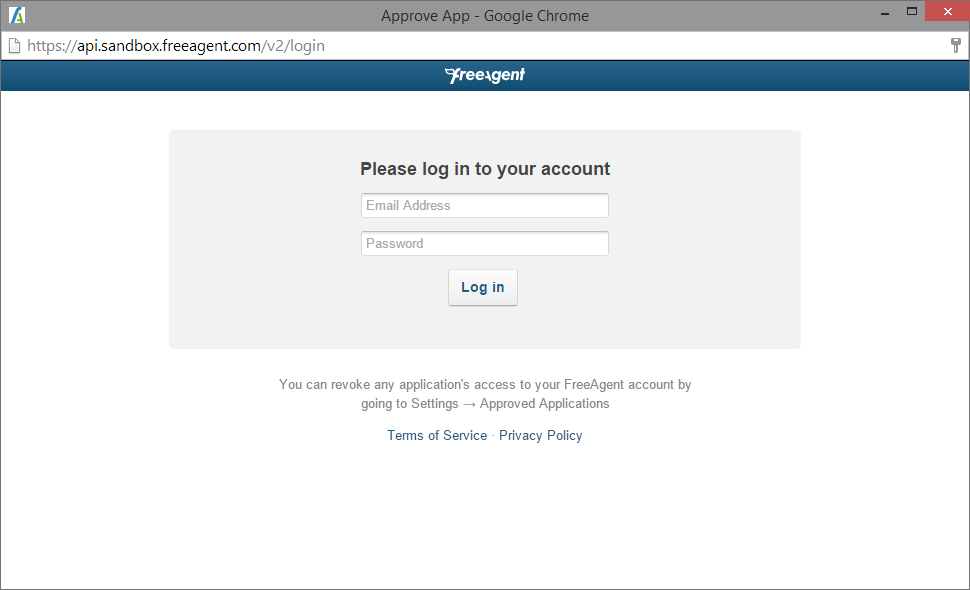 You must now approve Timestamp to be able to access your FreeAgent account data: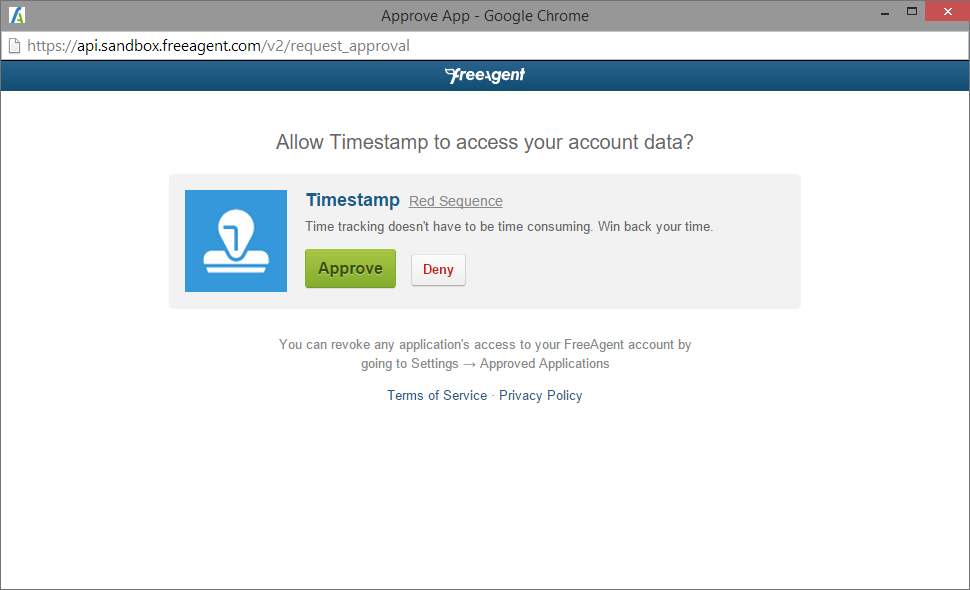 You should now be directed to the Timestamp FreeAgent add-on settings screen and should see the following:

Clients - diabled by default
Projects - diabled by default
Tasks - diabled by default
Time Entries - diabled by default
Users - disabled by default
Invoicing - enabled by default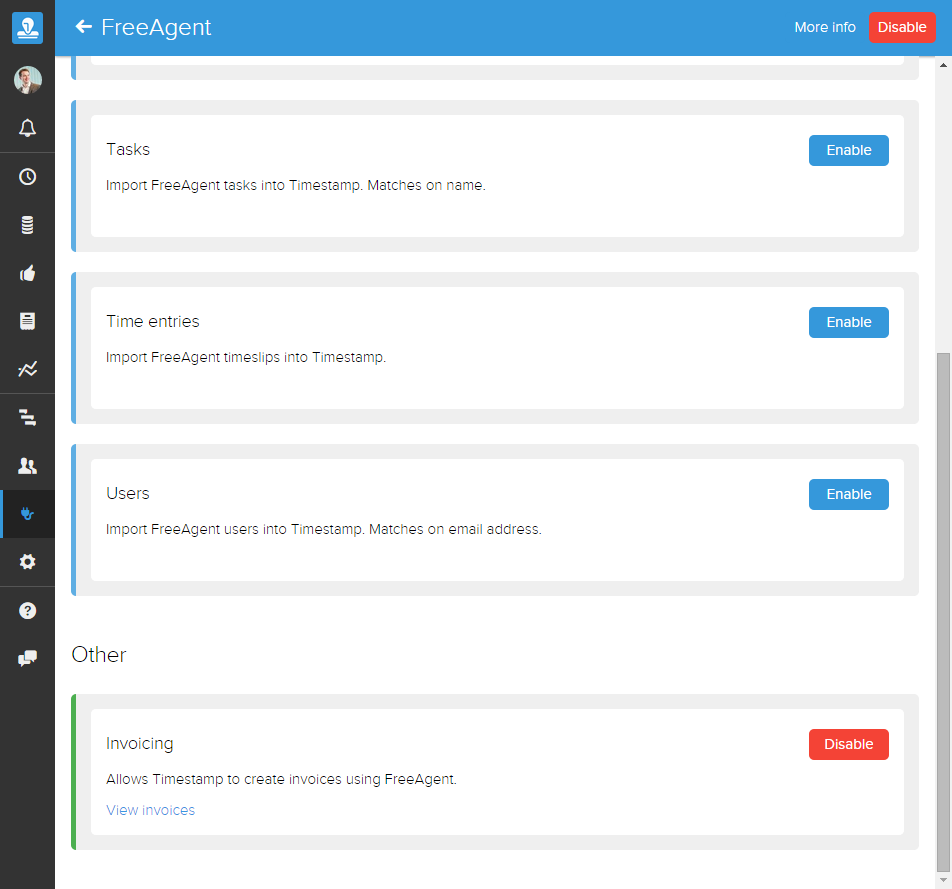 You will want to enable Clients import, as you will only be able to invoice Clients imported from FreeAgent, and any Projects you create for those Clients in Timestamp. You can later disable this if you don't want it to import continuously. Simply click: Enable.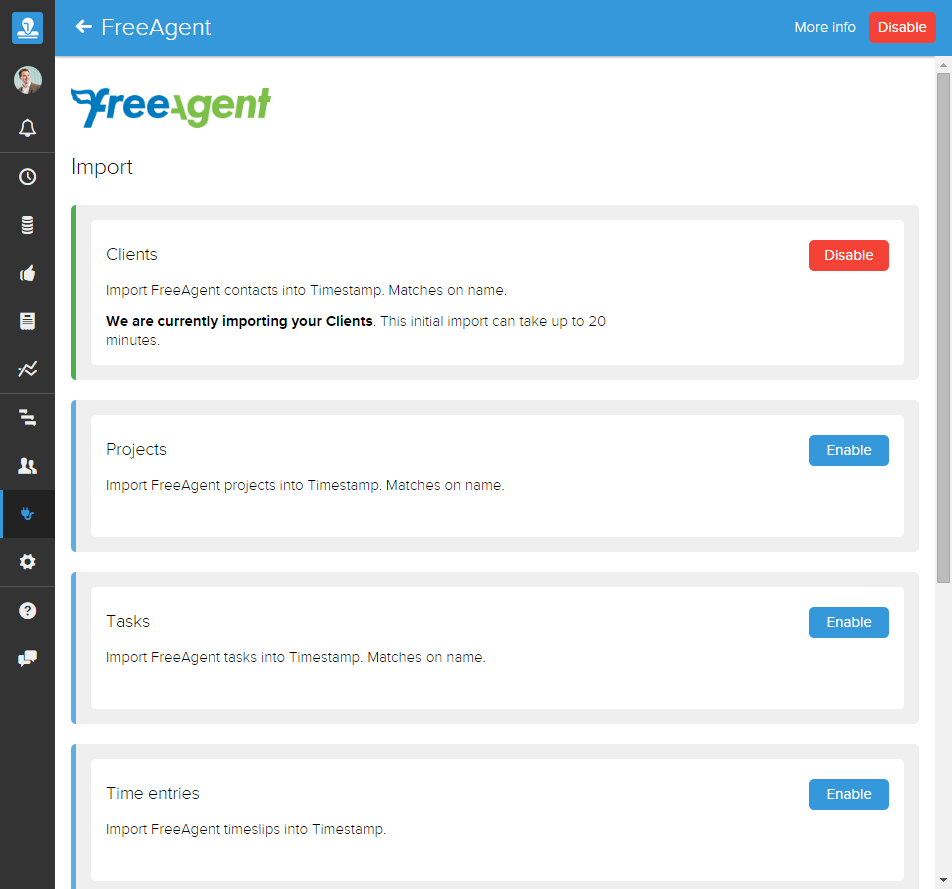 Initial import may take up to 20 minutes. Import will happen periodically until the feature, or add-on is disabled.